Salem Solutions, LLC
Salem Staffing, Medical & Dental Placement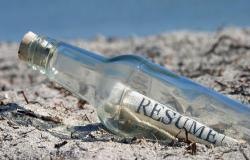 ***Please note that due to the heavy volume of incoming resumes, it is not possible for Recruiters to contact everyone who sends a resume. Only those who meet the specific requirements for an open position will be contacted.***

APPLICATION INSTRUCTIONS:

1 - Please view a list of available jobs by clicking the Available Jobs tab at the left of your screen, then choosing from Standard Jobs, Medical Jobs, Physician Jobs (also includes PharmD, Physician Assistant and Nurse Practitioner Jobs), Dental or Dentist Jobs, depending upon your specialty.

2 - FULLY read the description of the job(s) that you are interested in and determine if you are able to meet ALL of the requirements regarding education, experience and availability.

3 - If you are able to meet ALL of the requirements for an available position, please email a copy of your resume and cover letter to the appropriate email address as listed below:

     For Standard Business positions, email to salemstaffing@prodigy.net

     For Medical positions, email to salemmedical@prodigy.net

     For Dental positions, email to salemdental@prodigy.net

4 - Emailed resumes must be in .doc (Microsoft Word) or .pdf format or copied & pasted into the body of an email. Please do not send your resume in other formats such as .pages, .jpeg, .wpd, etc - we are unable to open and/or print these files and they will be deleted without being viewed.

•    Please send an up-to-date copy of your resume - be sure that all contact information, education and work experience information is current. Include dates for your present and previous employment. Please also be sure that your resume includes your city and state of residence, along with your phone number and email address so that we may reach you.

•    Please include a cover letter expressing the position you are interested in, your availability (P/T, F/T, days/hours, etc), 'why' you feel that you are a strong candidate for this opportunity, and other information that may be pertinent (desired pay range, cities in which you are available to work, etc).

•    If you are currently employed and seeking other work, please explain the situation briefly (for example: if you are planning to leave your current employment and why; if you are working P/T and seeking additional hours; if you are working PRN and are interested in finding F/T, P/T or more PRN work, etc.)

5 - If you are unable to email your resume in .doc or .pdf format or by copy/pasting it into an email, you may fax your resume to 336-765-0062.

6 - If interested in applying for more than one listed position, it is not necessary to send multiple resumes - include the names of the different positions in which you are interested in your cover letter, and send only one copy of your resume.

7 - Once your resume has been received, it will be reviewed by a Recruiter to determine if your skills, experience, education, availability, etc, meet the requirements of the position in which you are interested. If it is determined that you meet the requirements for a position, a Recruiter will contact you for either a phone interview or to schedule an office interview.

Also, please note that positions are subject to change daily as new positions become available and other positions are filled.


THANK YOU FOR YOUR INTEREST IN OUR CURRENTLY AVAILABLE JOBS!